March 17, 2023
Three new reviews for our latest album "Anthem Of Decay" online. Eternal Terror, VM Underground and Aristocrazia Webzine. Check them out!
January 9, 2023
Two new reviews online! One from Wrota Krypty and the other from True Metal (IT). Check them out!
December 5, 2022
Zomnificent wrote on LIVEJOURNAL about our new album:
"This is a super aggressive black metal album that reminds me of Panzer Division Marduk. It's a non-stop blast-fest."
Thank you!
December 4, 2022
Ave Noctum published a nice review (7,5/10) of our new album. Check it out here. A big thanks goes directly to Pete Woods from Ave Noctum for his opinion.
Quote: "The album pretty much blew me away on first listen and over continuous spins this deliverance on "the scourge of humanity" as spat out on the title track has continued to impress and knock me for six, six, six."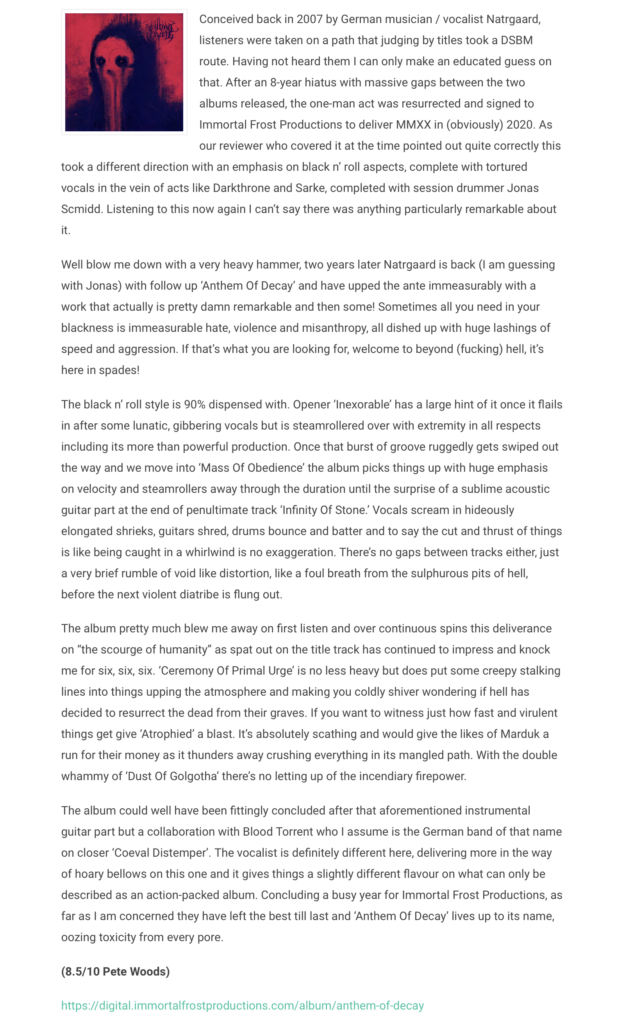 November 25, 2022
Our new album "Anthem Of Decay" is released today! Have you already seen the brand new video of the title song? Check the full video out at YouTube. Here a 1 minute section of it, enjoy:
November 24, 2022
Tomorrow is the day! From 11/25 on you can order our new album "Anthem Of Decay".
Visit our shop at bandcamp.com
And now enjoy some CD-Porn: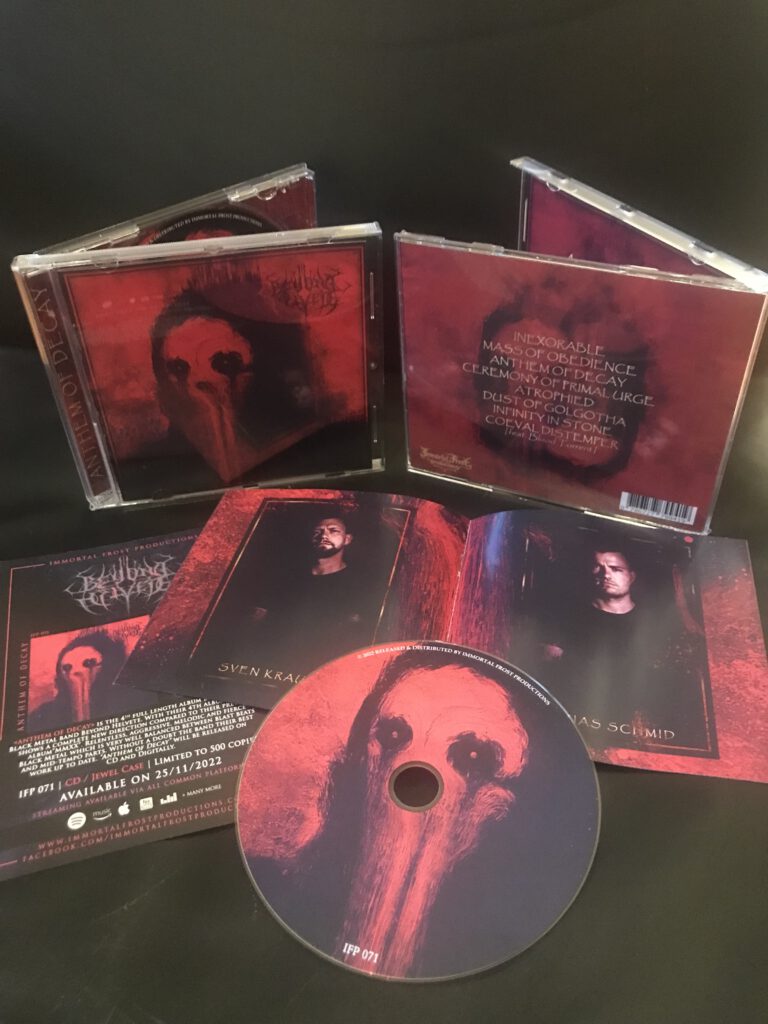 October 14, 2022:
Promotion for the new album starts! Check out www.immortalfrostproductions.com for more information or pre-order your copy here !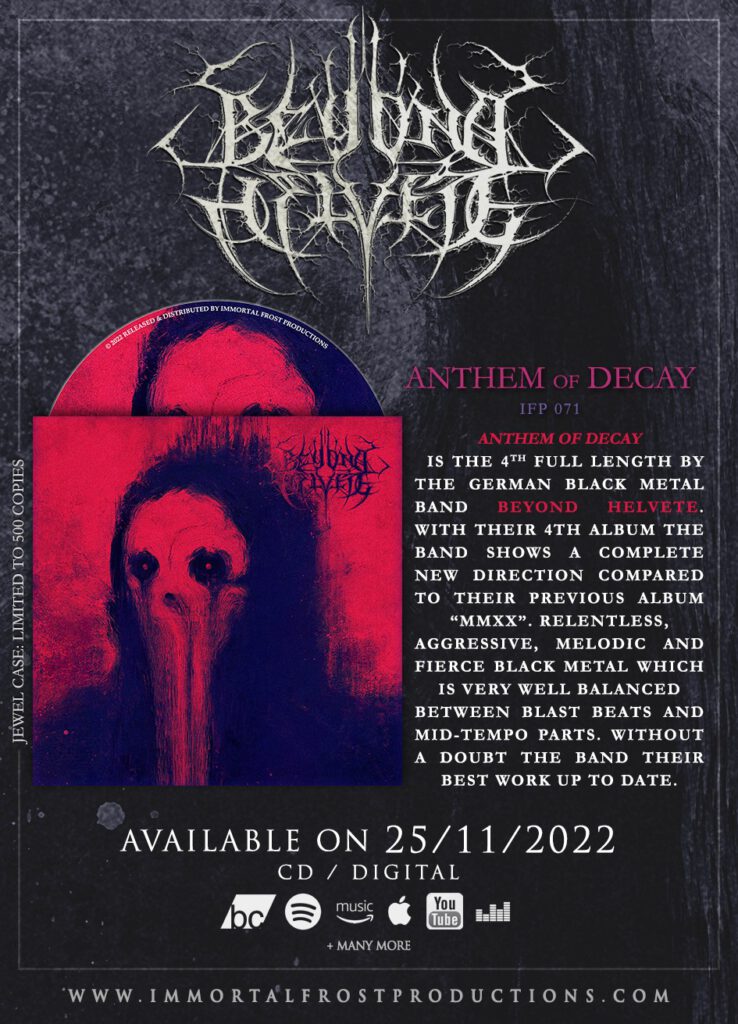 October 07, 2022:
Today is the day! Our new single Atrophied, taken from the upcoming album Anthem Of Decay was released on all major streaming and download platforms such as iTunes, Spotify, Amazon, YouTube and many many more!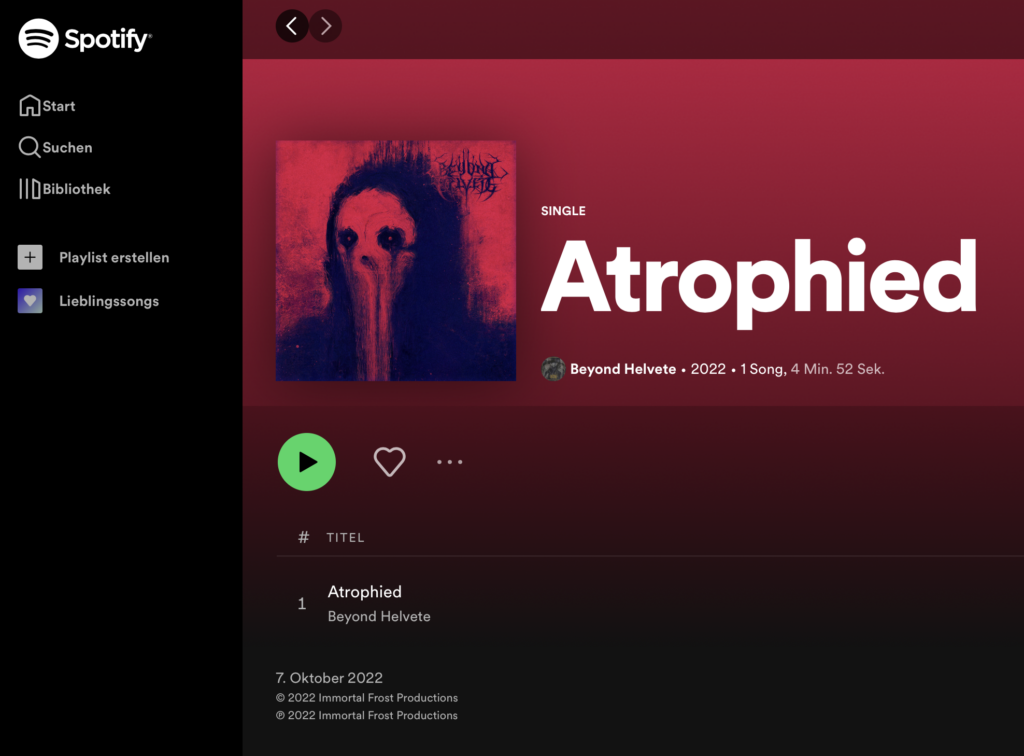 September 11, 2022:
We proudly present the front cover of our upcoming album "ANTHEM OF DECAY" which will be released through @immortalfrostproductions on November 25th 2022 as jewel case CD in a limited amount of 1000 copies as well as on all known digital and streaming platforms.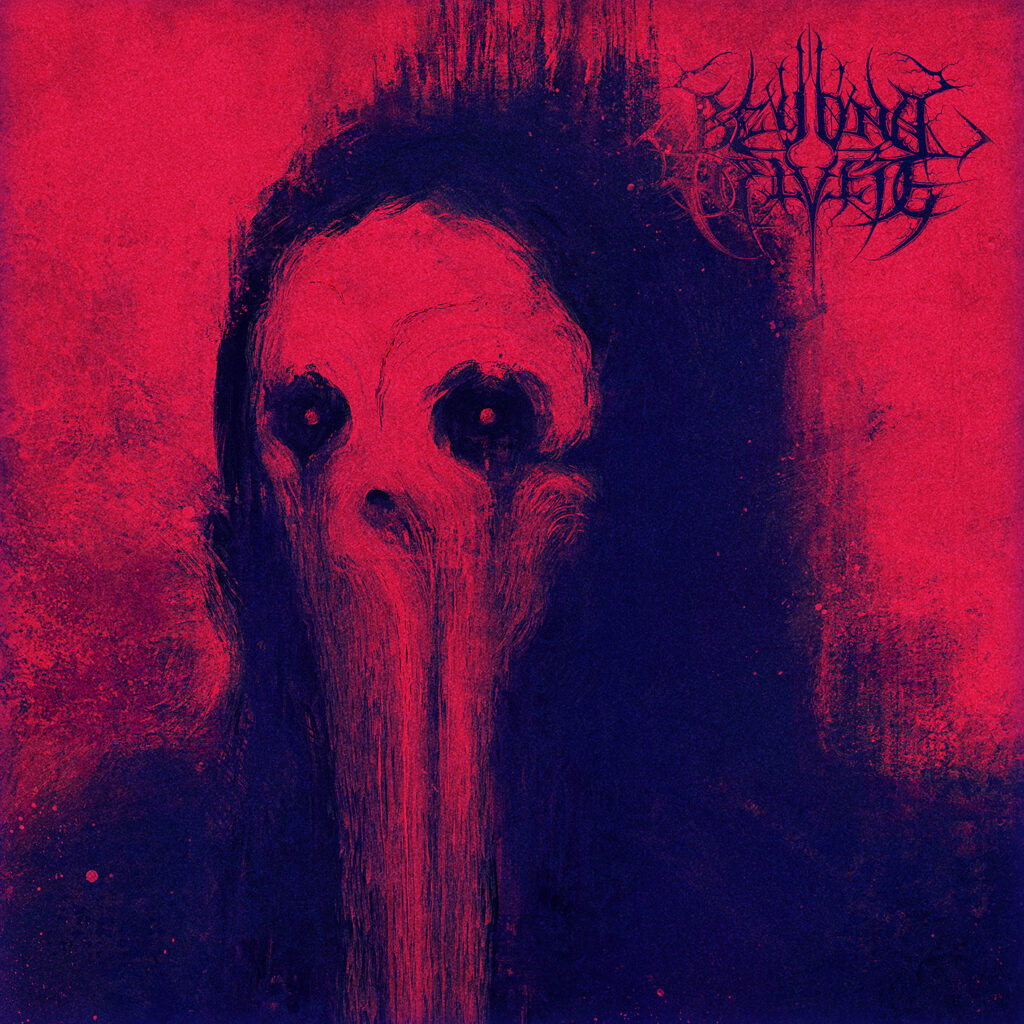 April 14, 2022:
We proudly announce the collaboration with H.A.V.O.C (singer of the German Black Metal band Blood Torrent) for guest vocals on one of our new songs of the upcoming album which will be released through Immortal Frost Productions end of the year.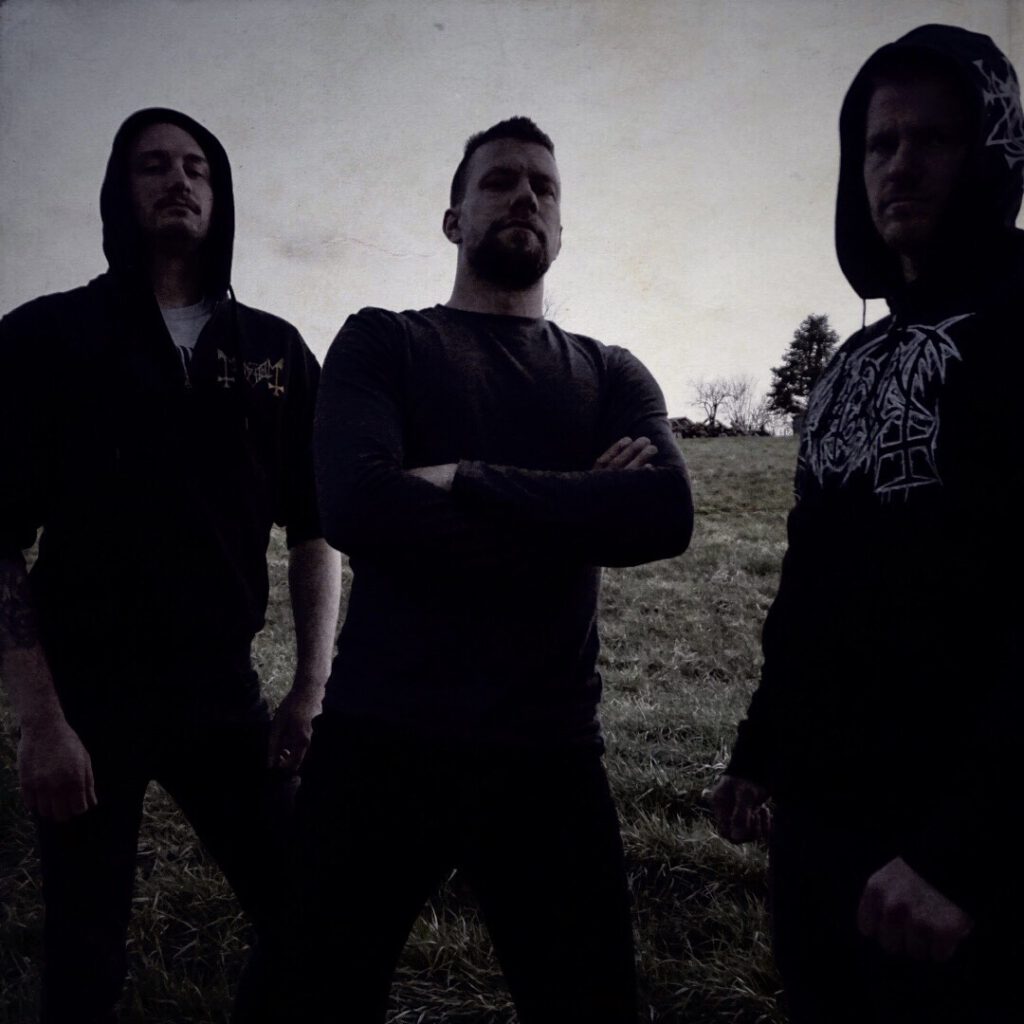 November 21, 2021:
The third of in total three playthrough videos for the new single "Mass of Obedience" was uploaded. Today: GUITARS !
November 7, 2021:
The second of in total three playthrough videos for the new single "Mass of Obedience" was uploaded. Today: DRUMS !
October 24, 2021:
The first of in total three playthrough videos for the new single "Mass of Obedience" was uploaded. Today: VOCALS !
October 14, 2021:
NEW VIDEO PREMIERE !!!
October 10, 2021
A short clip of our upcoming music video is available now! Check this out and don't miss the premiere on October 14!
October 01, 2021:
Thanks to everyone who liked, commented and shared our latest Instagram post with the teaser video and therefore we got more than 100 likes and 1000 views within 24 hours!
The MASS OF OBEDIENCE music video will be released now on
***OCTOBER 14***
We see you at the premiere!
>> Immortal Frost YouTube Channel <<
September 28, 2021:
Check out our official teaser video for the upcoming single and music video which will be released by our label Immortal Frost Production on 29th of October!
SPECIAL ANNOUNCEMENT: If our Instagram post reaches 100 likes the music video will be published 2 weeks before the official release date, therefore check out, like and comment the following Instagram link:
https://www.instagram.com/p/CUVa2lVorBo/
September 22, 2021:
We're going live! Welcome to our official band website. From now on all important news will be published here. Besides this you will find all relevant band information, e.g. our biography, discography, reviews/interviews and all links to social media on these pages.
Check out our latest INSTAGRAM posts: